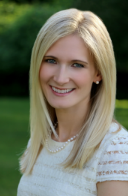 Principle. Respect. Service. These three pillars are the foundation of my real estate practice: Always acting on principle, treating all clients with the respect they deserve, and providing dedicated service throughout the home buying and selling process.
With a Bachelor's and Master's degree in education, my teaching expertise is fundamental to my practice as a real estate agent. I build relationships with my clients by educating them throughout the transaction. I have a trained ear for listening and an open mind for understanding what motivates and drives my clients. I provide them with the tools and confidence to experience a joyful real estate process.
A long time resident of St. Louis, I have lived in the beautiful suburbs of Town & Country, Chesterfield, and Ballwin. I am an expert in the West County suburbs, and I look forward to helping you sell or find your perfect home!
When you call me we will start building our relationship to achieve your real estate goals. Let's start this journey together, and I will be with you every step of the way!
Enter your contact information in the box on the left so we can get started today.